Triple exaltation in Warrington
UGLE initiated the University Scheme in 2005 with the aim of creating an organisation for lodges who were focussed on bringing young people into Freemasonry.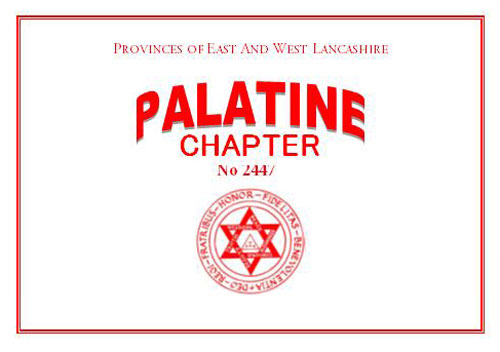 Utilising the experience gained from lodges such as Apollo University Lodge No 357 in Oxford and Isaac Newton University Lodge No 859 in Cambridge. Old Mancunians Lodge No 3140 with Mount Sinai Lodge No 8855 joined the scheme in 2006 as the 10th member. There are now over 80 lodges in the scheme.
In early 2019, it was decided to introduce chapters into the scheme and Palatine Chapter No 2447 is the fourth chapter to have joined with a view to encouraging younger Craft Masons to continue their journey in Freemasonry.
On Wednesday 15 May 2019 at Warrington Masonic Hall members of the chapter will carry out a triple exaltation. There will be a buffet costing  £10pp before the ceremony at 6pm, with the ceremony starting at 7pm.
If you would like to attend contact the Scribe Ezra David Basger at davidbasger@gmail.com